Storage of Fresh Fruits and Vegetables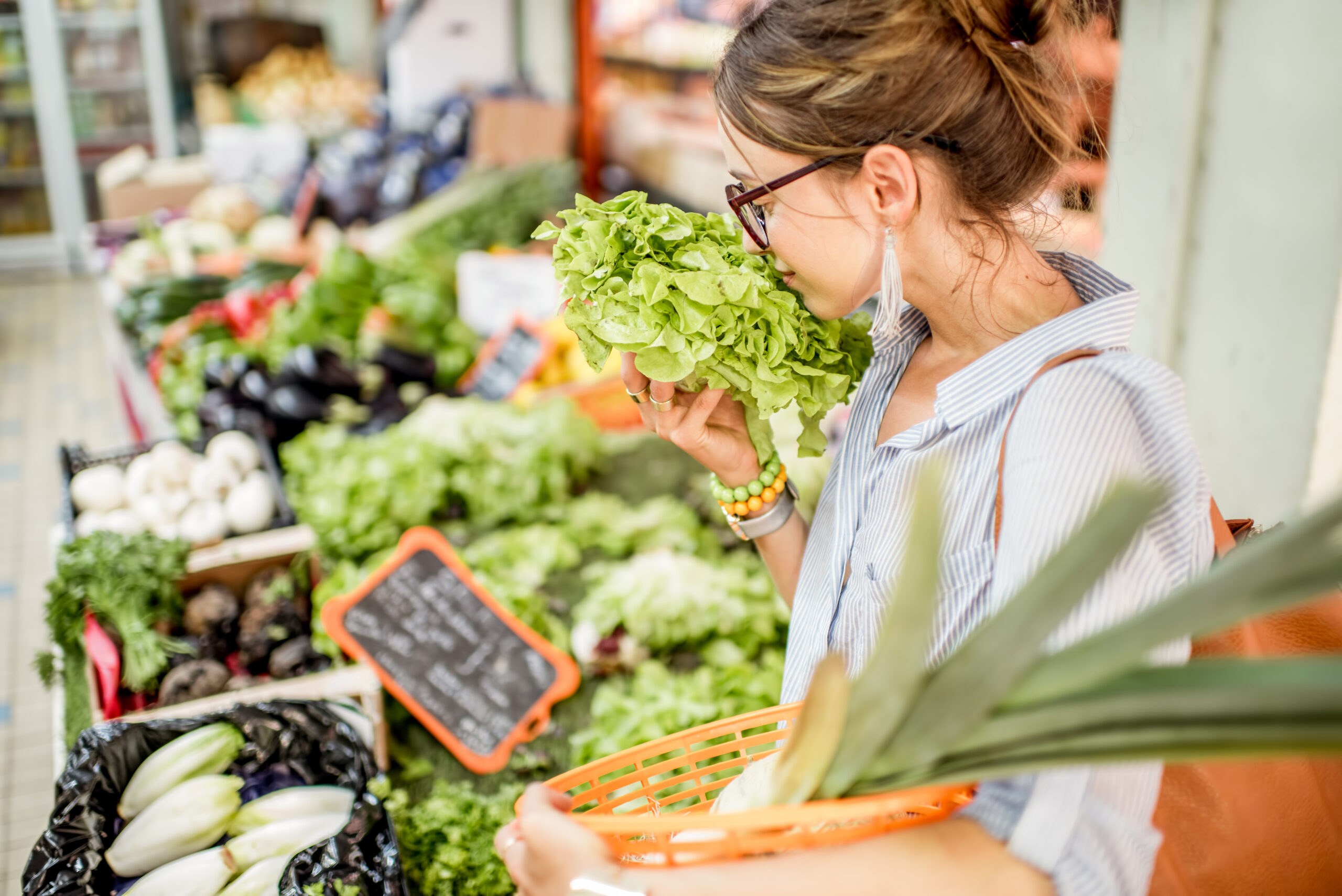 IN THE REFRIGERATOR
Most fruits and vegetables can be stored in the refrigerator. Plastic bags with small perforations help keeping fruits and vegetables fresh for a longer period. These are excellent for grapes, blueberries, cherries and strawberries. A crisper compartment will help protect your fruits and vegetables and preserve their moisture to keep them fresh for a longer period.
Apples soften 10 times faster at room temperature;

Asparagus should be stored in the refrigerator, wrapped in a damp paper towel or placed upright in a glass of cold water and wrapped in a damp paper towel;

Peel the carrots just before using;

Gently wash berries before eating or using;

Thoroughly wash lettuce heads with water before refrigerating. Pat dry the leaves and pack them in a clean plastic bag with a few paper towels;

Wrap the rhubarb in plastic before placing in the refrigerator. It is also possible to freeze it.
IN THE FREEZER
Peel and freeze overripe bananas in a clean plastic bag for later use in pastries or delicious fruit smoothies;

Freeze papaya or mango slices on a baking sheet, then package in a clean plastic bag for scrumptious snacks.
IN A COOL AND DRY PLACE
Store bananas, tomatoes, potatoes, lemons, limes in a cool and dry place;

Wash mushrooms just before using;

Cook the eggplant quickly (keeps for a few days, at most).
AT ROOM TEMPERATURE
Store garlic and onions at room temperature (or cooler) in a well-ventilated place;

Store tomatoes at room temperature and wash only at the time of using them;

Let mangoes, plums, peaches and pears ripen at room temperature in a brown paper bag, then refrigerate to increase their shelf life;

Store the pineapple upside down at room temperature or in the refrigerator for a day or two so that the sweet flavour spreads into the whole fruit;

Store whole melons at room temperature. Cantaloupe can also be stored at room temperature, but it ripens quickly.
Address
50, 1st street West, Sainte-Anne-des-Monts
Quebec G4V 2G5