Zero-Waste All-Purpose Cleaner
Cut the citrus peels (lemon, orange, mandarin, clementine, grapefruit, etc.) left over after cooking.
Fill a large jar and pack.
Pour white vinegar up to the top of the jar. Close and tap the jar for the air bubbles to come up.
Let macerate for two weeks (if needed, write the date of preparation on a piece of paper to have an indication of the end of the maceration).
After the two-week period, filter.
Compost the peels and pour the macerated vinegar into a spray-cap container.
Dilute with a little water (for a solution of about 1/2 water and 1/2 vinegar).
Use this product with a cloth to clean every surface in every room (countertops, dining tables, bathroom shelves, sinks, etc.).
Other tips you might be interested by!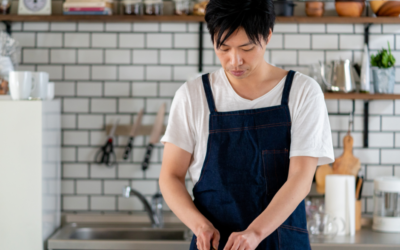 8 Tips for Solo Cooking When living alone, cooking is not always super fun. Motivation is sometimes lacking, as well as inspiration. Moreover, it is a proven fact that the food distribution mode is often less favourable for people living alone than for families....
Address
50, 1st street West, Sainte-Anne-des-Monts
Quebec G4V 2G5